The last blog post detailed my work with the OSU Yearbook collection. A project that stemmed from that collection, was the Student Demographics Project, in which I tracked 75 students to learn how the Great Depression affected them.
For this project, I began by putting each name from the 1934 freshman class in an Excel sheet and using a formula to randomly select 75 names. Because the yearbooks were digitized, I could search electronically for each student. Unfortunately, the Yearbooks were not a great source for this project. When I told my supervisors, we came up with several reasons as to why this may be, but the most plausible is that because it cost money to be in the Yearbooks, some students decided not to spend that money.
My supervisors suggested another source: the student directories. This source lists the student's name, their college, classification, hometown, religious affiliation, Stillwater address, and phone number. A veritable treasure trove. Alas, the directories aren't digitized yet, so I had to search for each student manually.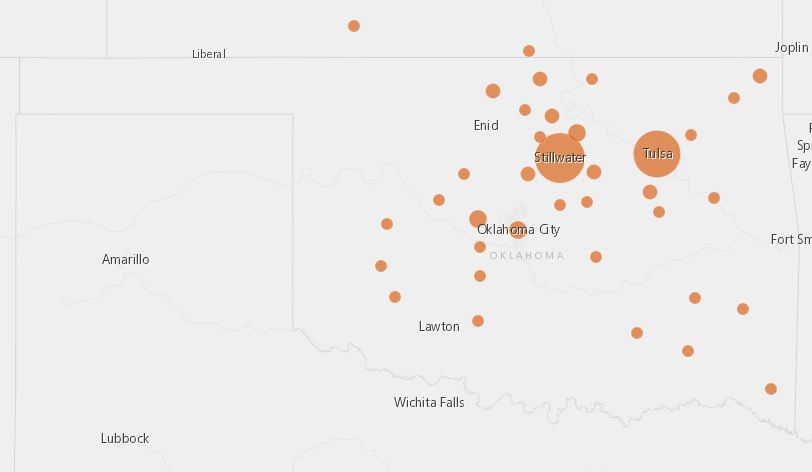 Through this source, I tracked the 75 students, learned who graduated and who did not, who had to leave college for a time, or who had the ability to stay in one unbroken length of time. Only 17 students graduated, and only 8 of those students graduated in four consecutive years or less. I checked for women who married and changed their names, but only found one instance of that, and the woman left after she married. These directories, paired with the yearbooks, give us an excellent window into the lives that these students led and how the Depression influenced a student's ability to stay in school.
-Claire Ringer